The 4th ACM Information Hiding and Multimedia Security Workshop (IH&MMSec'2016) will be held in Vigo, Galicia, Spain. Vigo is a unique and privileged location in Spain, hosting some of the most important trade fairs, and featuring a mild climate, modern infrastructures, and an incomparable natural environment. For more information, see Why Vigo. For more information on how to arrive to Vigo and the hotels we have chosen, see our Accommodation and Logistics page.

The conference venue will be Centro Social Afundación, 24-26 Policarpo Sanz Street, downtown Vigo.
The venue is located close to most hotels and is very conveniently reachable by bus. A three-minutes walk will take you to the seafront.   
The building, which hosts a non-profit foundation, was designed in 1879 by the architect Jenaro de la Fuente Domínguez, and it hosts a beautiful conference room for 120 people.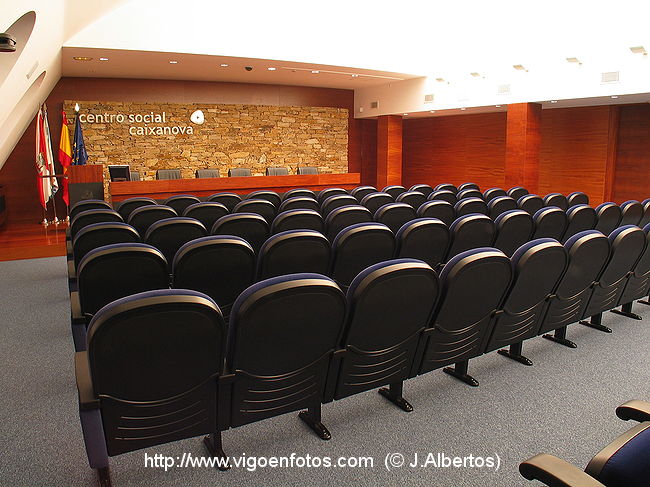 and an impressive roofed garden where we will have coffe breaks and lunches:
Although you shouldn't get bored by the presentations, if so happened, you can visit the art exhibits in the building
If you want to know more about the building, please go to
http://www.afundacion.org/es/centro/centro_social_afundacion_vigo
or do the virtual visit
http://www.afundacion.org/images/vistasCentros/360_Centro_Social_Vigo/index.html